SATURDAY, JUNE 24
Airs on radio KLDC 1220 AM
Saturdays at 12 PM & 8 PM and re airs on Tuesdays at 6 p.m. - also TuneIn Radio app
Airs on these social media channels
YOUTUBE: https://www.youtube.com/@cornercafeentertainment
RUMBLE: https://rumble.com/c/c-549373
PODCAST CHANNELS: https://cornercaferadio.buzzsprout.com/share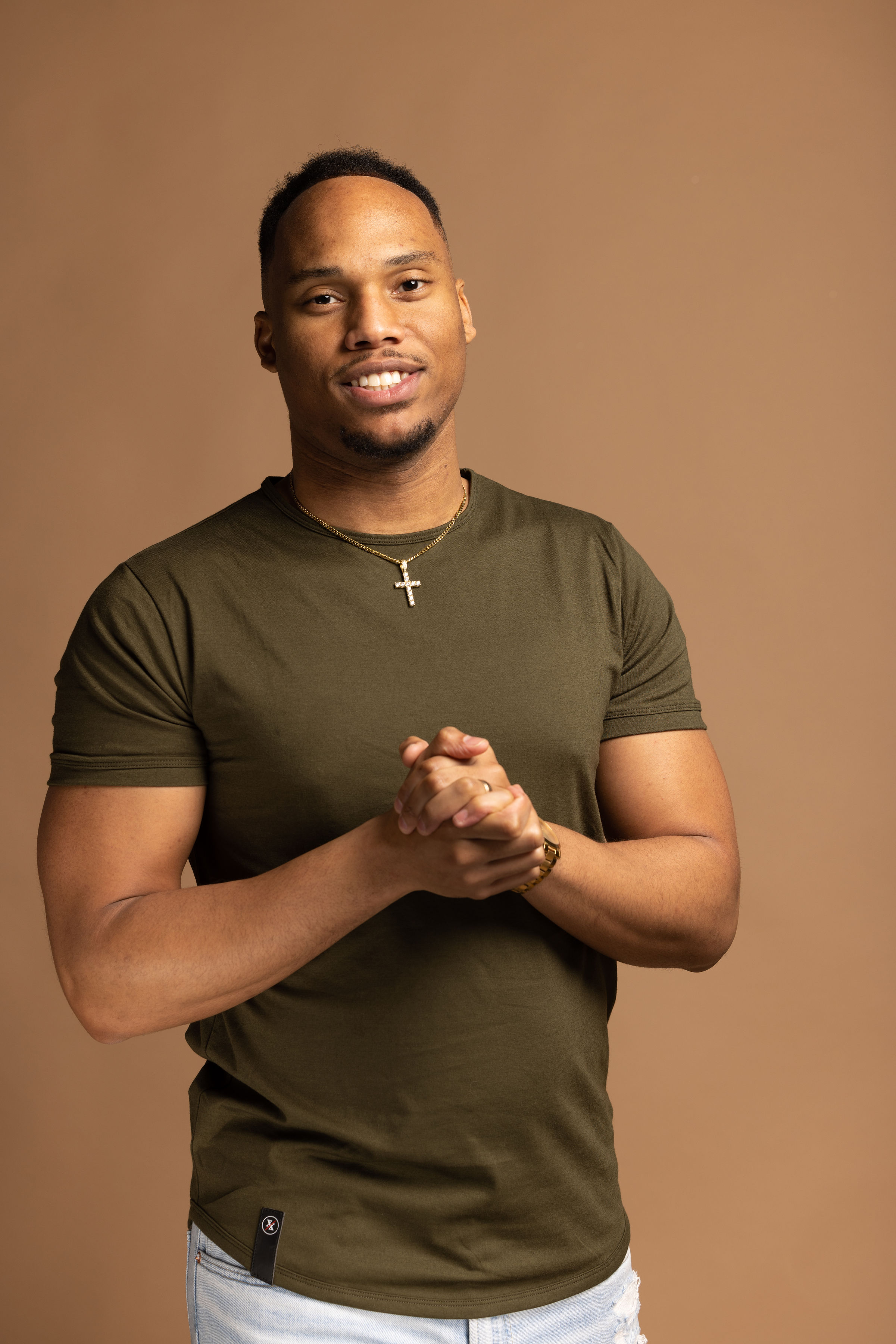 Musician, songwriter, and producer Kell Bailey has been making music for as long as he can remember. Born and raised in Richmond, Virginia, at around the age of 6, he discovered he had the gift of playing by ear.
Through his adolescence Kell developed a strong passion for sports, with dreams of one day playing professional football in the NFL. That dream shifted due to unforeseen challenges during his freshman year of high school and he started to pursue music in a new way, with passion and hunger.
Kell began playing the keyboard at Calvary Outreach Revival Center, getting his roots in the rich culture of the Church of Our Lord Jesus Christ Organization. At the age of 15, Kell was invited to play for the University of Virginia Gospel Choir. As he grew skillfully as a musician, more opportunities became available, and doors began to open for him.
In 2019, Kell Bailey released his debut EP "Take Your Place" which hit #9 on the Gospel iTunes Charts. In 2020, Kell released his album "Freedom Is Here" reaching #14 on the Gospel iTunes Charts as an independent artist. "Evidence" is Kell's latest album, released no May 26th, 2023, featuring the single, "Faithful God."
Kell reflects, that the greatest drive in his musical journey is his belief that God placed him here on earth to help and serve others, and music is the avenue used to fulfill that purpose in this season.